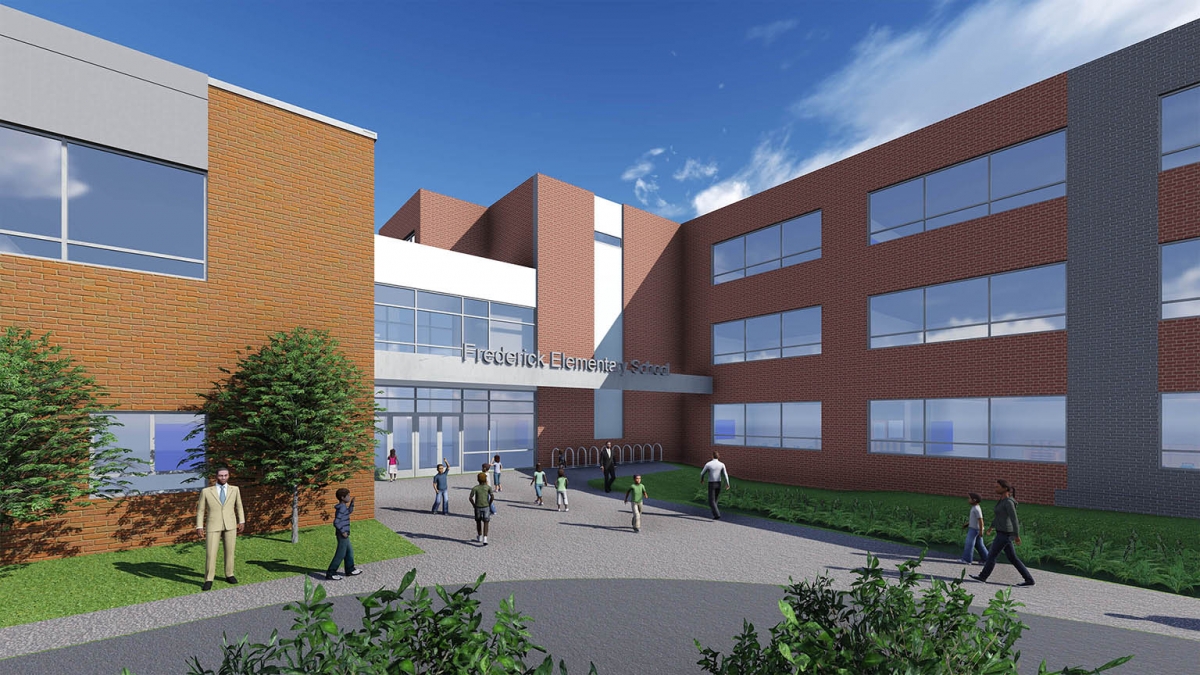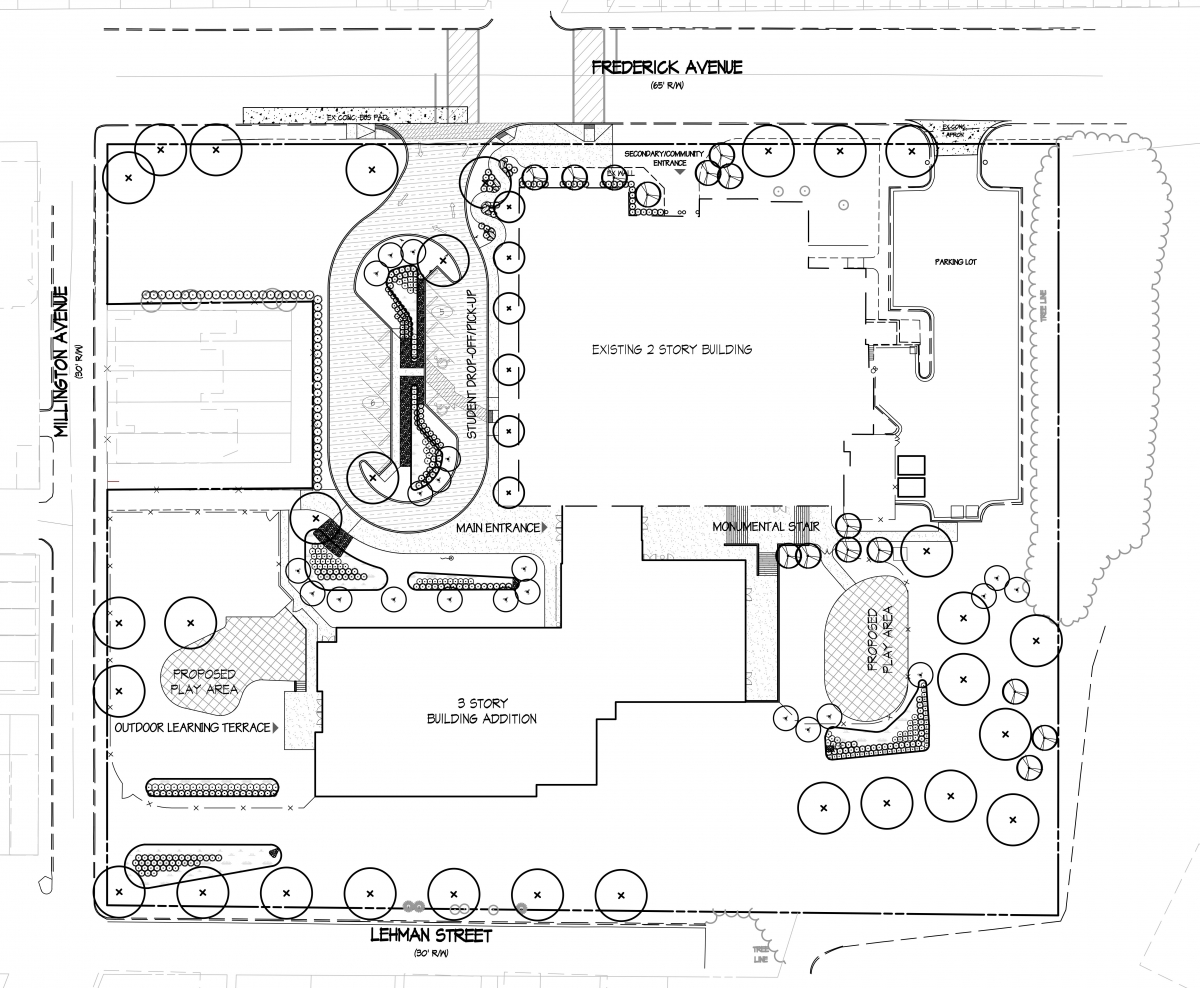 Images provided by USA Architects Planners + Interior Designers
*Note: The budget is inclusive of contingencies, phasing, design, construction, FF+E, utilities, demolition/hazmat abatement, commissioning/LEED, testing & inspection and third-party inspection. Click HERE to see a list of contracts awarded for this project.
Swing Plan During Construction: Students will relocate to West Baltimore School Building until the Frederick Elementary School Building modernization is complete.