Mon, 7/10/2017
Student Intern
Edmondson High graduate and current Morgan State University student, Alisha Coates, leads 21st Century School Buildings YouthWorks interns, Brianna and Gail, through documenting Lyndhurst time capsule findings and editing video footage.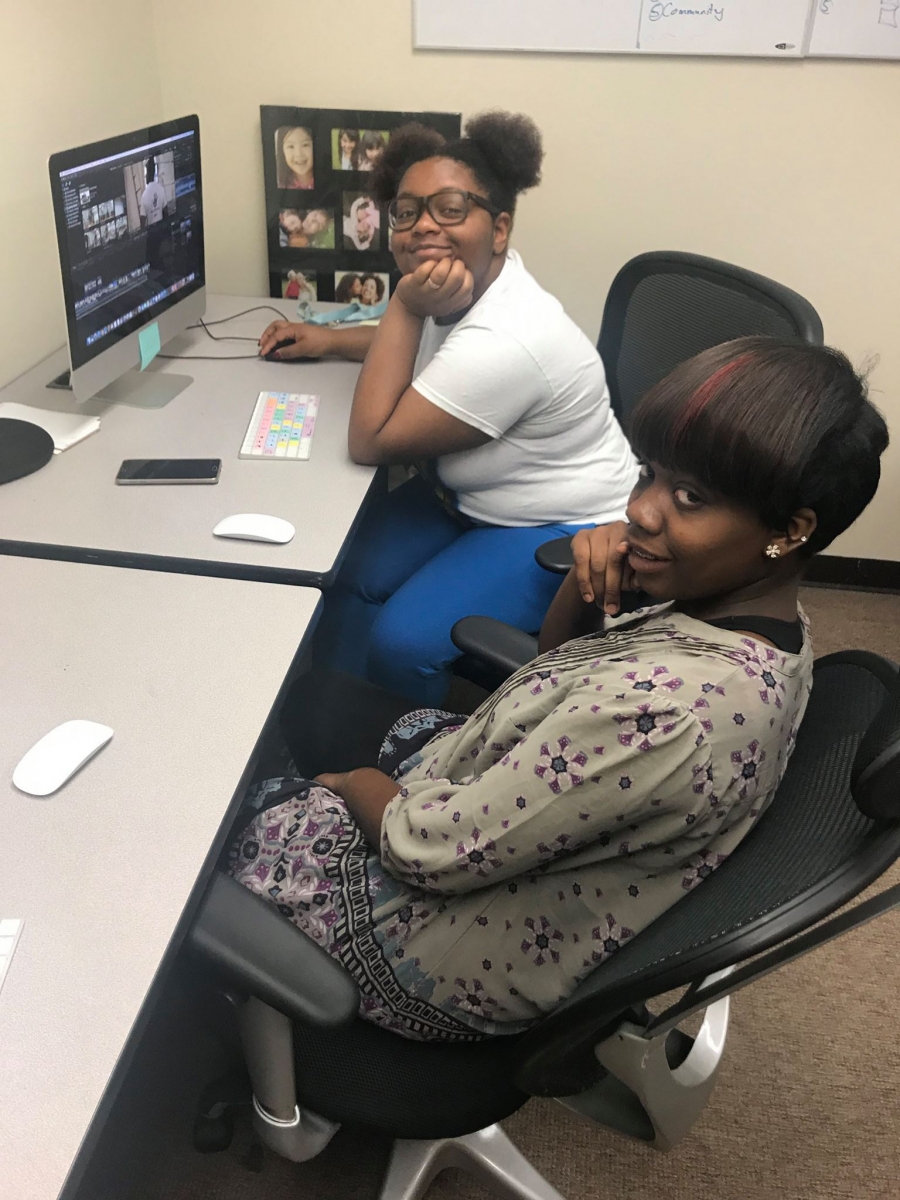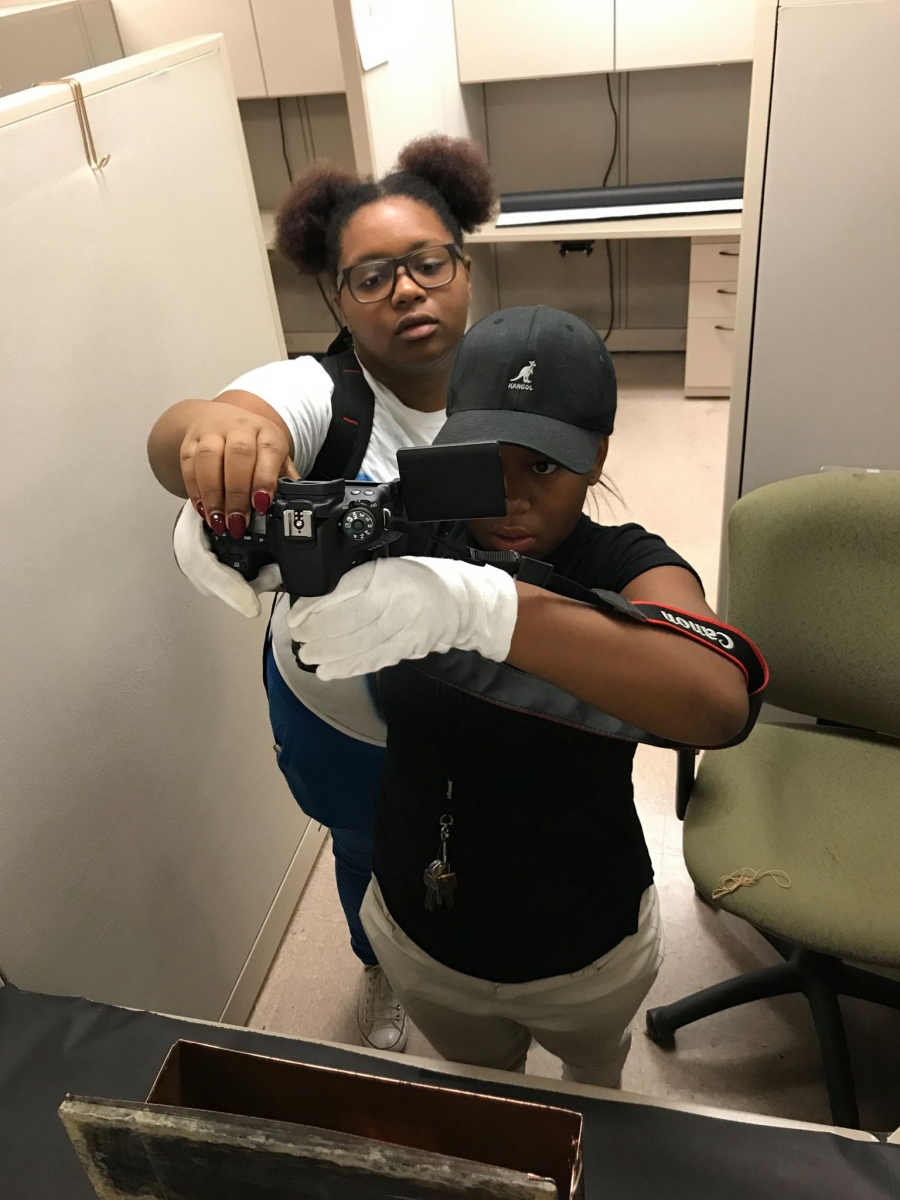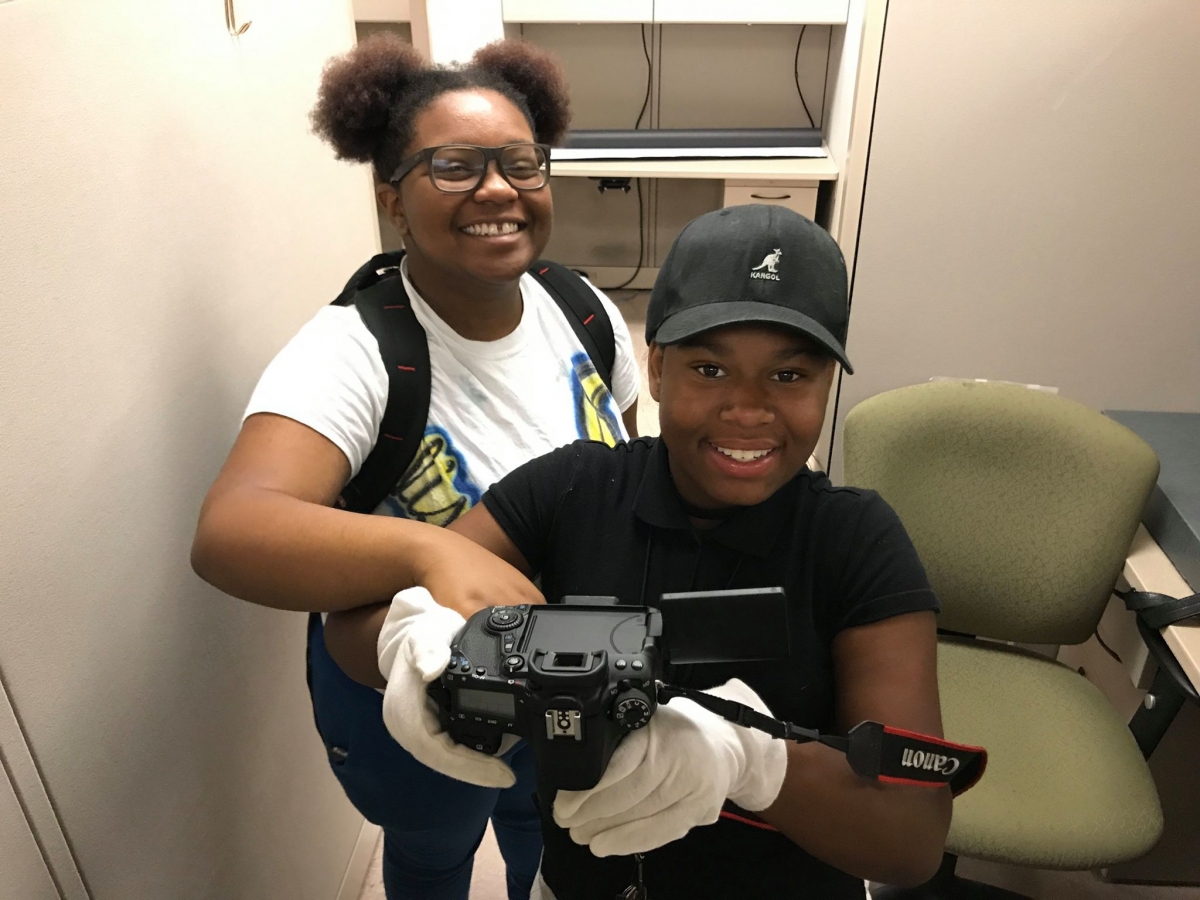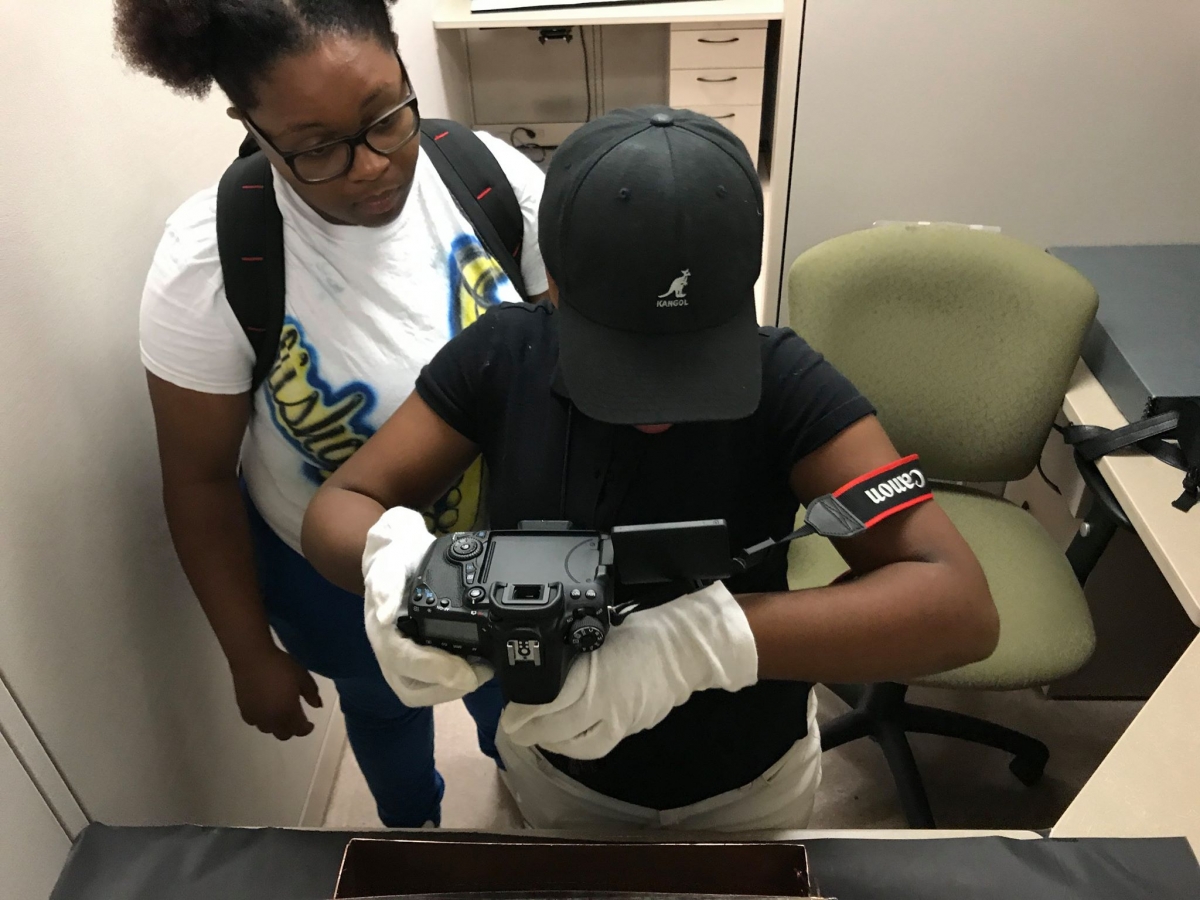 Mon, 7/10/2017
Urban Alliance Intern
Mark Hill, graduate of Mergenthaler Vocational-Technical High School, is a 21st Century School Buildings intern through Urban Alliance. For more information on internships, contact Natasha Muhammad at nmuhammad@urbanalliance.org(link sends e-mail) or at (410) 366-5780
Fri, 6/23/2017
Urban Alliance Intern
Thomas, from Carver Vocational Technical High School is a Intern with Urban Alliance and is also working on a 21st Century School! If you would like to become a Intern with Urban Alliance, please contact Natasha Muhammad at nmuhammad@urbanalliance.org(link sends e-mail)or at (410) 366-5780
Wedn, 06/21/2017
Urban Alliance
The 21st Century School Buildings Program interns get valuable work experience on construction sites! For more information, please contact Natasha Muhammad at (410) 366-5780 ornmuhammad@theurbanalliance.org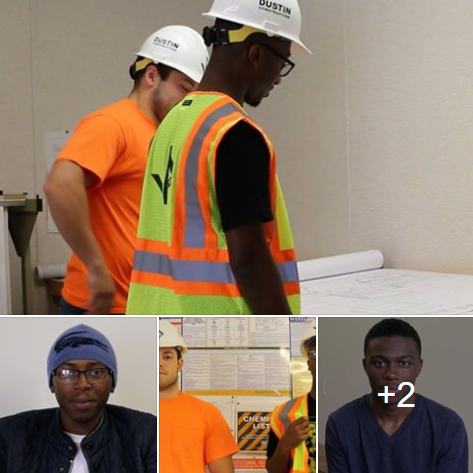 Thurs, 06/08/2017
Rognel Heights Lego Activity
Rognel Heights students participated in the launch of the 21st Century's LEGO-Build activity. Students combined individually designed rooms/spaces to make one school building. This was followed up with discussion around the upcoming Rognel Heights and Lyndhurst merge.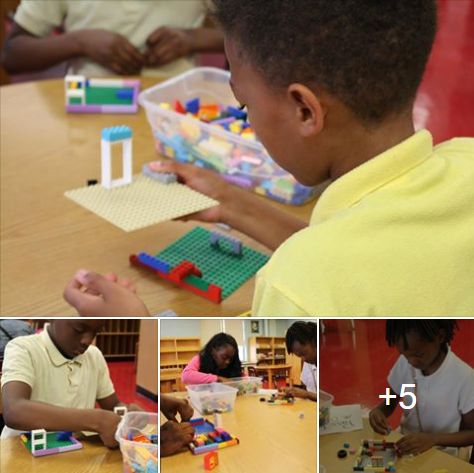 Sat, 8/6/2016
Our 21st Century Schools will be...
Baltimore City Public Schools students and families express their thoughts on what 21st Century Schools will be at the Mayor's Back to School Rally & Community Day Family Expo! See ALL photos here.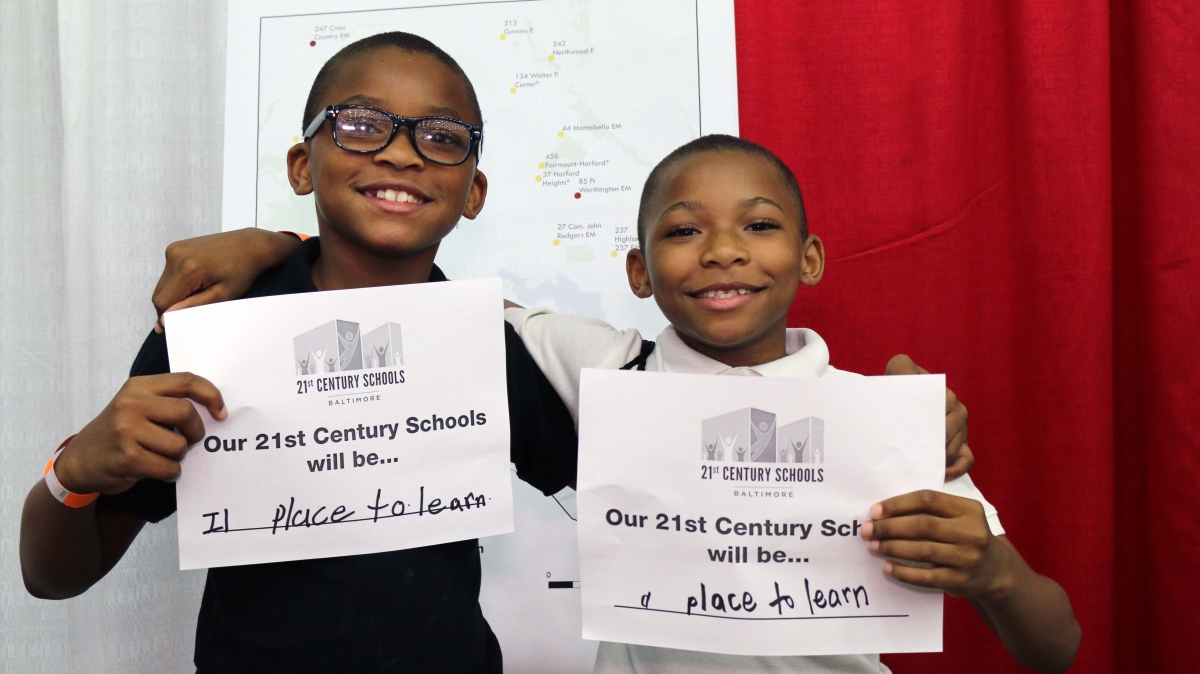 Wed, 6/9/2016
Turner Construction signage activity with Lyndhurst Elementary School
On June 9th, 2016, Tuner Construction Company led an interactive signage design activity with 3rd-5th grade Lyndhurst Elementary School students. Participants colored in outlined letters "S.T.E.A.M.," an acronym for science, technology, engineering, art, and math. The letters will be scaled and transferred to a giant banner covering part of the school's construction fence.
The STEAM subject matter was a perfect fit for Lyndhurst- Principal Lowe has increased the amount of STEAM-based instruction in the school for students grades K and up. By 2018, Lyndhurst will be a fully renovated, K-8, school. "Next year, our school will enter the second cohort of the SABES [STEM Achievement in Baltimore Elementary Schools] program. This program includes a 45 minute block of science each day for our students," stated Dr. Lowe. "I'm also thinking of innovative ways to use technology in our renovated school environment- we could even use cell phones as teaching tools. We won't have to worry about things, like electrical sockets, not working."
"I'm excited about getting new laptops in our school!" – Destiny A. (4th grade)

Fri, 6/3/2016
Govans Elementary School Students create Feasibility Studies
Led by Nicole Price, Director of Community & Public Relations, 2nd grade Govans Elementary School students created colorful feasibility studies. First, they viewed the architect's proposals for the revised placement of the school, a triangular outline including block diagrams for building/space adjacencies and outdoor space. Using a key to identify administrative offices, outdoor space, gym, café, library, and classrooms, students created their own feasibility study to express their visions of an ideal school layout.
Everything from parking to administrative offices were of concern to the children. One student suggested that the principal's office was big because she's "the big boss." Another student envisioned a "chill room"- a place where peers could calm down before getting into trouble. Several students did not agree with the idea of an art room being close to play space. They felt the noise of play could distract a student who needs to concentrate while creating art. Students proudly displayed their drawings and explained the rationale of decisions made in their studies.