The 21st Century School Buildings Program will create inspiring educational environments for Baltimore City and its public school students.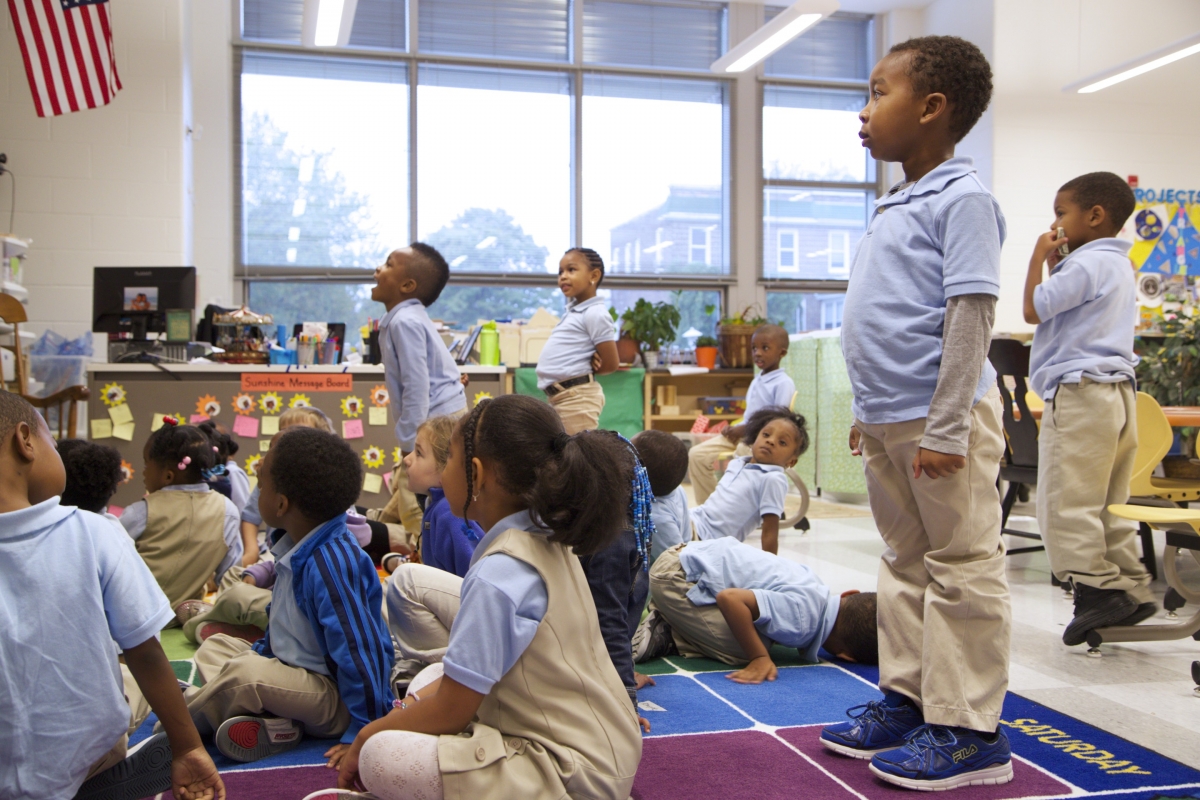 In the Fall of 2010, groundwork was laid to address Baltimore City's aging and inadequate public school buildings. Community, education advocacy groups, the school system, and other stakeholders built a coalition of support for legislation and funding to modernize all of Baltimore's public schools. The promise of new and renovated schools was meant to help transform student opportunities and achievement, provide jobs and resources to families, and help revitalize neighborhoods.
These new and renovated school buildings will support excellence in teaching and learning with flexible and adaptable space, learning areas designed for interaction and collaboration, and technology-equipped classrooms, enabling students to meet today's—and tomorrow's—high standards, and will provide communities with a shared public resource that will enrich their neighborhoods. Baltimore City will benefit for decades to come from this historic effort to provide the healthy, safe, efficient, and modern school buildings all children deserve.
Through the ambitious 21st Century School Buildings Program, students in Baltimore City Public Schools will benefit from:
New or renovated school buildings across the city
School environments that support teaching and learning to prepare students for college and career success
Schools that become hubs of resources supporting entire communities
Modern, efficient and inspiring educational facilities that also provide recreation and community use
Partnerships that encourage businesses and neighborhood residents to connect with their local schools.
Below are the Plan Year 1 and Plan Year 2 schools: