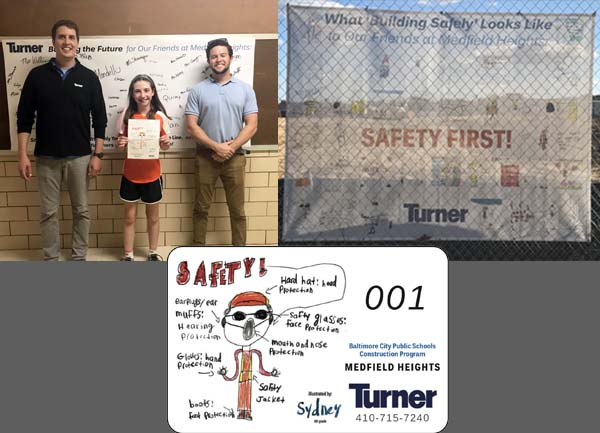 There are many ways students can get involved in the construction process, instead of being on the project site. Turner Construction project team members Braxton Richardson and Jack Morgan held a contest with the students at Medfield Heights Elementary School to design safety stickers for all construction workers on the project. The winning design was created by 4th grade student Sydney S., pictured above. 
The Turner team also had students create a drawing of what safety means to them. Students, teachers and other staff members signed the Turner Construction banner. These banners are currently installed on the construction fence at the Medfield Elementary School project site.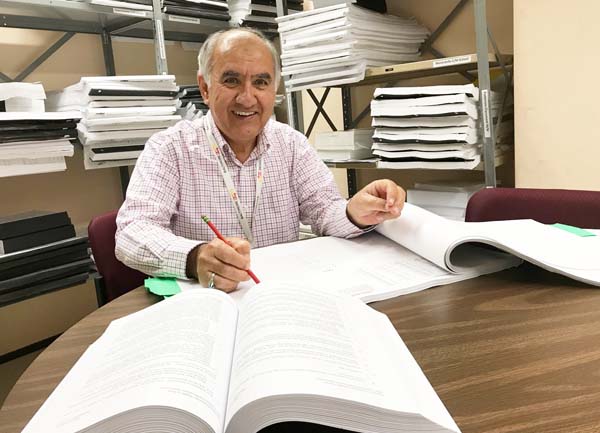 The 21st Century School Buildings Program is made up of many talented staff members who work to build inspiring and innovative environments for Baltimore City's students, educators, and communities. Each newsletter release will feature one of the team members. In this issue, we're highlighting Noor Masumi, Senior Design Coordinator for the 21st Century School Buildings Program.
An architect by training and education, Noor received his education in Afghanistan and India before doing his graduate work at Catholic University in D.C. Noor has more than 40 years in the architecture and construction industries, including working as a contractor for the Department of Defense and a senior project manager on the MGM National Harbor building, making him our resident architectural expert.   
Noor's main role in the program is to review the design drawings and specifications at multiple stages in the planning, design and construction processes. This is a time consuming and comprehensive process, as not only does Noor review for technical accuracy, but also to ensure the school design and construction is in compliance with City School's standards. He combs through drawings, confirming that there are the proper number of classrooms, offices, outlets etc. He verifies the details down to the accurate model numbers, colors and installation information for every 21st Century School in the program. Then, after construction has taken place, Noor will do site visits to visually verify that construction is following the site plans.  
The job requires a broad knowledge, but Noor credits his team with helping to accomplish this immense task. "My favorite part of the job is working with different people, of different disciplines and knowledge," Noor says. "I really enjoy the relationship we've developed and the respect they've given me." 
It's important to note that each school has different requirements to better serve its student population and surrounding community. This makes it crucial to have an experienced person, like Noor, reviewing the feedback the program receives from different stakeholder groups.  
While it is a major under taking, "this is a program that directly affects the future generations," Noor says. "I have worked on many types of projects, but educational facilities impact the upbringing, the education, the knowledge of a child, and I have something to do with it. That's what keeps me coming to work every day."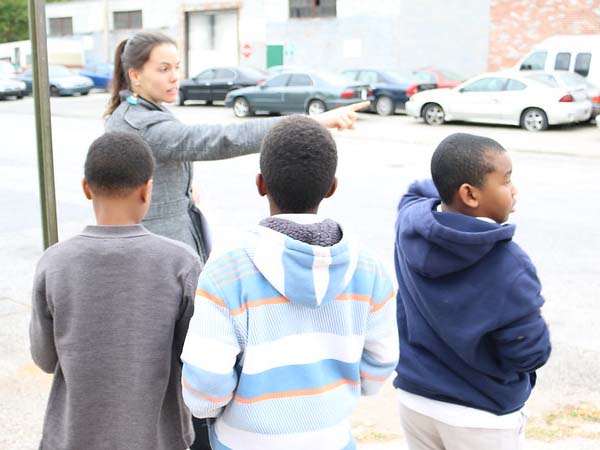 The 21st Century School Buildings Program requires input and collaboration from many partners in Maryland and Baltimore City. A key partner in working to make the areas around the schools safe for pedestrians is the Baltimore City Department of Planning's INSPIRE (Investing in Neighborhoods and Schools to Promote Improvement, Revitalization and Excellence) program. This program partners with the Department of Planning (DOP), Transportation (DOT), and Recreation & Parks (BCRP) to ensure that students have safe pedestrian access to all 21st Century schools by making streetscape improvements to "primary walking routes." This work is a small, but impactful part of the overall INSPIRE program.  
Generally schools are high public pedestrian traffic areas and in addition, a large percentage of Baltimore students report walking as a primary method of transportation to and from school. Students' primary walking routes are determined by DOP and DOT, using student/school zone data and input gathered from parents, students, principals, nearby residents, community school coordinators, and crossing guards.  
There's more to primary walking route streetscape treatment than sidewalk improvements. Agencies and community partners prioritize crosswalks and ramps, as well as street trees. Tree-lined streets lower utility bills, clean the air and water, and are associated with lower crime rates. This effort contributes to Tree Baltimore's (part of BCRP's) goal to increase Baltimore's tree canopy. As school openings approach, the departments of Housing and Community Development and Public Works focus on litter, lot maintenance, and boarding up vacant buildings along the routes.
By the numbers 
To date, over 26.5 miles of sidewalk have been improved. As of last year, over 21 crosswalks had been restriped or added and over 1,000 street trees had been planted.